IMPORTANT INFORMATION REGARDING THE COVID-19 PUBLIC HEALTH CRISIS

ATTENTION:  
Training Classes are being offered on a limited basis to members;
Members please contact Stacy at
1-800-275-6939  for more information regarding training classes.
Dear Brothers and Sisters, As you are all aware, of the current situation regarding COVID-19 (coronavirus) is accelerating in the United States and there has been significant changes and adjustments we are all faced with daily, hourly even by the minute. Our members, staff and employers' Health and Safety are at the front of these adjustments, yet many things remain out of our control. Local, State and the Federal Government are aggressively working on plans and procedures to put in place. The Local No. 113 offices are open and functional, but closed to public visitors as a precautionary measure to help prevent the spread of COVID-19 until further notice; office visits will be available by appointment only.
Each District Council and Local Union has been granted a General Constitutional Variance from General President Terry O'Sullivan authorizing the cancellations of monthly membership meetings.
Due to the guidelines of the CDC we are also canceling the Retiree Luncheon.
We strongly encourage everyone to take reasonable precautions in their day to day activities both at work and at home to ensure you, your family and co-workers stay Healthy throughout these uncertain times. There is a great likelihood work will be impacted by the Virus. Work stoppages, layoffs etc., many things remain in question by the hour, paid sick leave, unemployment insurance and workmen's comp. We are in constant communication with our International Headquarters, Great Lakes Regional Office and the District Council. We will communicate accordingly.
Please visit the following website's for updates.
You can also contact the Local Union at 414-873-4520 or info@liuna113.org
 https://wilaborers.org/covid-19-resources
https://dwd.wisconsin.gov/dwd/publications/ui/ucd-18771-p.pdf
https://dwd.wisconsin.gov/covid19/public/ui.htm 
Coronavirus (COVID 19) Prepare and Respond 3_20_20
Recommended COVID-19 Response Plan Construction for Web
families-first-coronavirus-response-act
Health Order #12 Safer At Home Order
https://mailchi.mp/9381ec055485/lifelines-online-august-2567429?e=d40a0d742c
http://www.thepensionfund.com/
National Training; Infectious Disease Awareness Online Training
Subject: Online Course
Brothers and Sisters-
We are offering the following course to members online for free.  The Infectious Disease Awareness Course is critical with what we are all faced with today and for months to come.   You will receive your certification of completion via email. If you have any questions do not hesitate to contact us at the local. 
Every LiUNA member is eligible to complete this online course and receive a certificate of completion, the course takes about 2 hours to complete.  More detailed instructions appear in an attachment at the bottom of this email, but to get started, create a login for yourself by following this link https://www.liunatraining.org/infectiousdisease/awareness-course.html
-Be Safe and Stay Healthy
In Solidarity,
Executive Board Local 113
Who We Are
Laborers Local 113 is located in Milwaukee, Wisconsin and covers the six southeastern Wisconsin counties of Milwaukee, Kenosha, Racine, Washington, Ozaukee and Waukesha. Our members and their employers perform work in the following construction areas:
Building
Heavy & Highway
Sewer, Tunnel, & Water
Asbestos
Landscape
Pipeline
Cable
DCA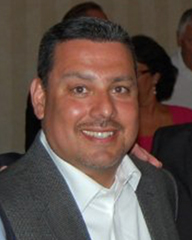 Message From the Business Manager
Laborers' Local No. 113 represents over 2,500 members retired and active across six counties: Milwaukee, Waukesha, Racine, Kenosha, Ozaukee, and Washington.
The officers and staff work  hard to improve the economic wellbeing, health care, retirement, and other benefits for the employees we represent.
We work to protect our members' job security and assure they are working in a safe environment.
We provide trained and experienced workers to our Signatory Employers while sustaining an aggressive position in the Construction Industry.
Notice of Dues Increase: 
Pursuant to the International Constitution effective January 1, 2022 the monthly dues for all classifications will remain the $38.00/ month . Retiree dues will remain the same. Please contact the Local with any questions.
*** The Online Payment Portal is now Available